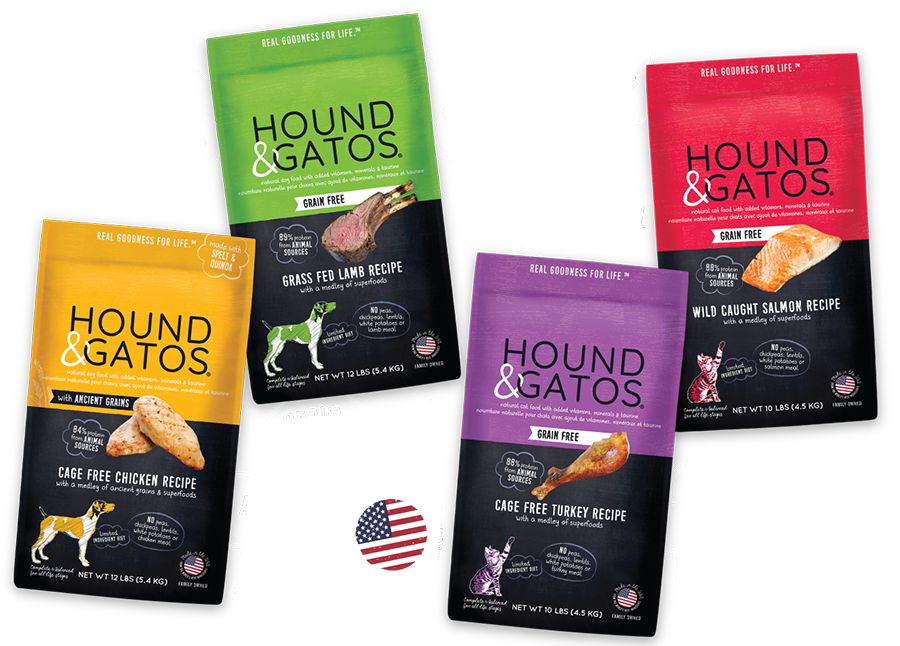 Dogs and cats know what they like to eat. MEAT!
That's why Hound & Gatos created a complete menu of animal protein-packed foods for pets like yours.
WET FOOD FOR DOGS
Your pup is sure to come running when you open a can of Hound & Gatos dog food. These precisely balanced recipes are 100% grain free and come in a range of irresistible flavors.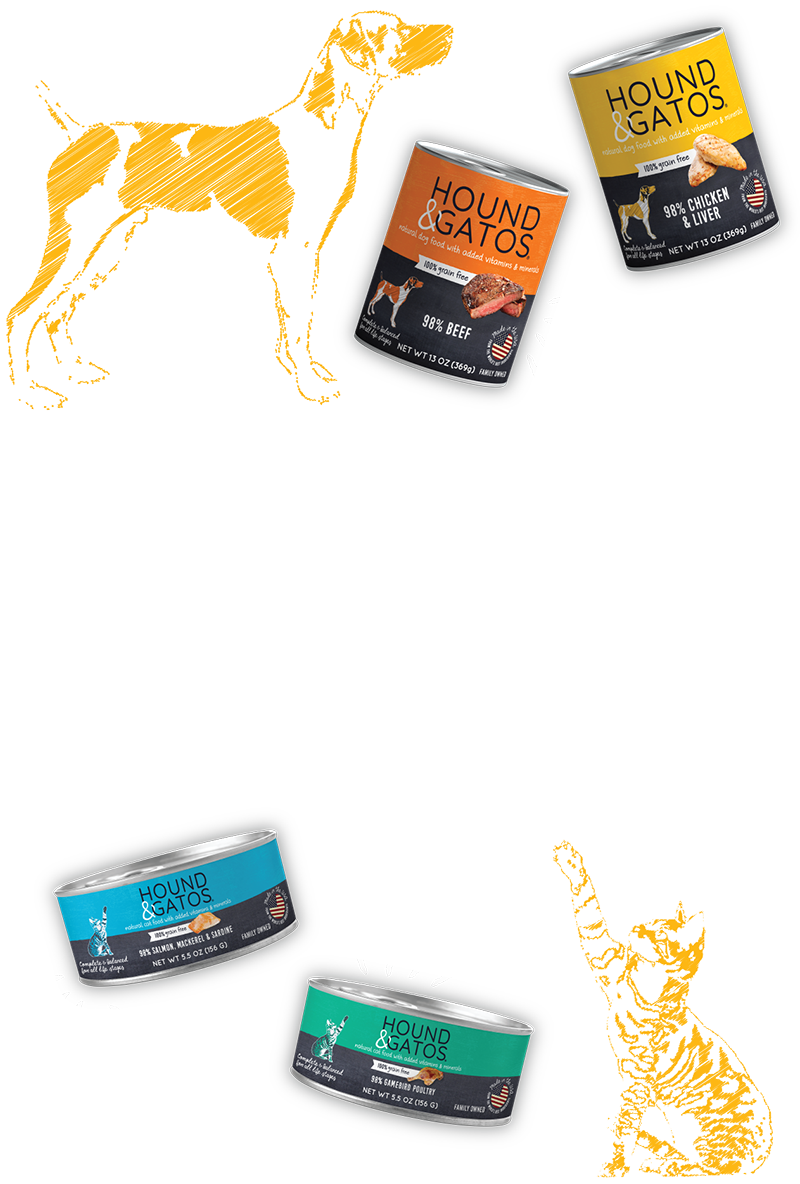 WET FOOD FOR CATS
Packed with aroma, texture and flavor, Hound & Gatos 98% meat dinners are formulated for felines of every age and breed. If your cat is a super-picky eater, you're in for a pleasant surprise!
Our Fans
"I love my new food so much that I licked the bowl clean...I can actually see my reflection!!"

-kitkat_sd-

"WOW AMAZING dinner tonight! I just DEVOURED Hound & Gatos Pork & Liver complete meal food!!!"

-lil_mocha_laugh-

"Mr. Big Loves his Hound & Gatos dog food...I finally found a brand he likes, only took 12 years!"

-3yorks-